We don't just service San Francisco, we service the entire area. Here we highlight some of our favorite venues in Albany.
Sam's Log Cabin
945 San Pablo Avenue
Albany, CA 94706-2009
(510) 558-0502
Conveniently located in the historic city of Albany, this venue has been around since 1930. Believe it or not, it is a Sears Roebuck catalog home. Since its humble beginnings, it has been everything from a speakeasy to a roadhouse to an off-track betting joint. It is an awesome spot for brunch and it has a warm and friendly kind of feel. You are going to love the charm and of course the food and drink. There is definitely something for every appetite and the prices are more than reasonable. And if that is not enough, the staff here is exceptional at what they do.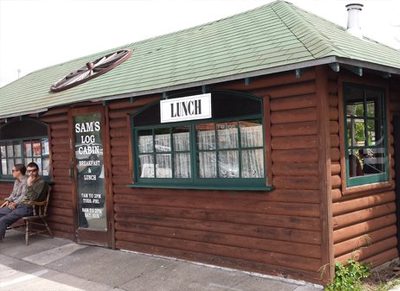 Bowl'd Korean Rice Bar
1479 Salano Avenue
Albany, CA 94706
(510) 526-6223
Any experience here must start with some soup. The soups that they serve here are so tasty whether it be their beef soup or kimbap. Have you ever had Korean pancakes? Well, now is your opportunity. If you are not sure what to order, you can either talk at length with your waiter about the possibilities or you can order soft tofu with pot stickers and oysters. All of the entrees are huge and you will definitely be taking some food home with you. This is not where you go for a fancy atmosphere, but it is where you should go for good food, a casual environment and an inexpensive menu.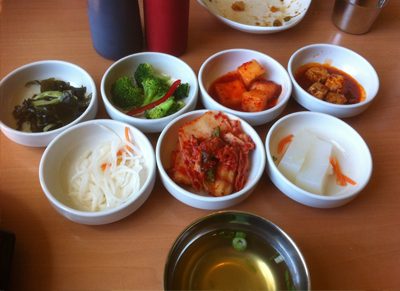 China Village
1335 Solano Avenue
Albany, CA 94706
(510) 525-2285
One of the best things that we can say about this establishment is that it is a family-friendly destination. The selection of classic Szechuan favorites will astound you. And in each one you will be pleased to know that the chef only uses the highest quality local and sustainable ingredients. They also hand pick their chilis and spices and infuse each food choice with roasted garlic, roasted onion and other chili oils. And to compliment the fiery spice of the cuisine you are going to find a nice surprise, hand crafted beverages.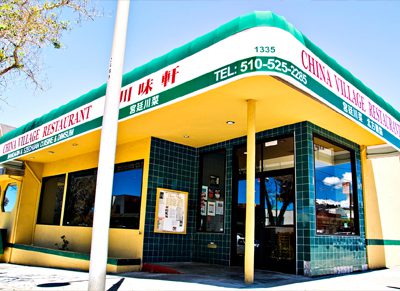 Rendez Vous Cafe Bistro
1111 Solano Avenue
Albany, CA 94706
(510) 527-4111
Overall, this is just a super fun place to be. The staff sets the tone from the very beginning as they are super friendly and accommodating. The atmosphere is best described as laid back and relaxed. But we realize that you want good food when you go out and the fare here is not only tasty but it is also very comforting. The menu will give you plenty to think over in terms of every course. Their lamb stew is absolutely out of this world. And we recommend that you don't forget about dessert, the chocolate mouse will have you in heaven after one spoonful.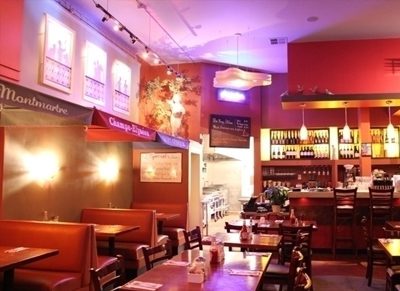 Potala Organic Cafe
1045 San Pablo Avenue
Albany, CA 94706
(510) 528-2375
Have you been thinking about changing your ways and eating a bit healthier? Well, if so, we have a great place for you to try. But the beautiful thing about Potala is that they prove with every meal that they prepare that healthy does not have to mean tasteless. The menu changes daily based on the freshest seasonal and organic ingredients. A full meal here includes soup, rice, legumes, greens, mixed vegetables and salad. We promise you that when you walk out of this place you will be saying that you never knew healthy could be so yummy.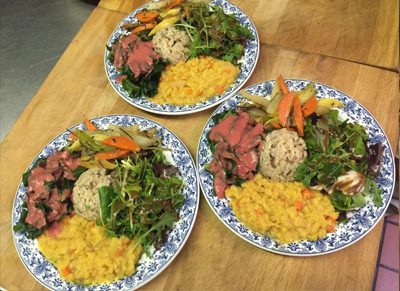 Fonda
1501 Solano Avenue
Albany, CA 94707
(510) 559-9006
By their own admission, this establishment is a "purveyor of Mexican and Spanish inspired food with a bar not to be missed." They find a way to tie together popular Mexican dishes, Spanish style and ingredient driven cocktails. We promise you that they have the best tapas that you are going to find anywhere. You definitely want to check out happy hour. The wait staff is super attentive and they do their very best to make sure that you have the best possible experience. One last thing, the tamales are absolutely amazing.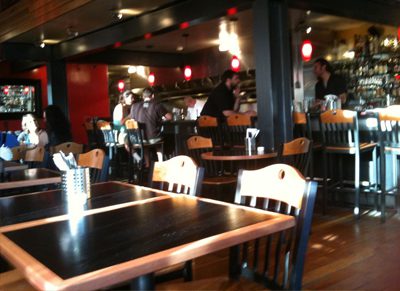 Please contact us with any other questions you may have.
Contact Us