We don't just service San Francisco, we service the entire area. Here we highlight some of our favorite venues in Antioch.
Cocina Medina
5005 Lone Tree Way, Suite A
Antioch, CA 94531
(925) 753-1968
There is nothing like visiting a place with a festive atmosphere and that is exactly what you will find when you visit this establishment. Family owned and operated, they use only the freshest ingredients in their delicious made to order fare. The menu is absolutely huge and there are so many amazing possibilities so you will want to take your time in making your selection. Having a full service bar doesn't hurt either. The dining room is wonderfully decorated and you will definitely feel like you are put right into a Mexican Hacienda.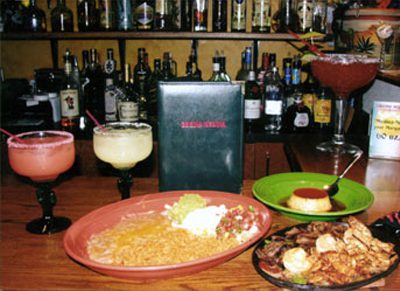 Mac's Old House
3100 E.18th Street
Antioch, CA 94509
(925) 757-9908
When you find that patrons have the love for a place like they do Mac's, we believe that it is worth checking out. Located in a converted house, this establishment has a warm and informal ambiance. In terms of food, you can expect simplicity, tastiness and reasonable prices. There are nine main entrees and they are all cooked to perfection and presented in an exceptional way. Their soup and salad dressing is homemade. And all of the entrees are worthy of your attention from Cajun to fish to steak. A unique experience for sure.
Lumpy's Diner
5891 Lone Tree Way, Suite A
Antioch, CA 94531-8627
(925) 778-5867
This is a very recent addition to the Antioch area. The owner has spent his life in the restaurant business and thought it was time to strike out on his own. The philosophy that this place is run by is based on quality. You may have been to a diner before, but believe us when we tell you that this diner is a cut above the rest. And surprise, surprise, they serve beer. The menu is extremely large with several items that are unique. The décor is not why you go here, you dine here because you want some exceptional food and great service.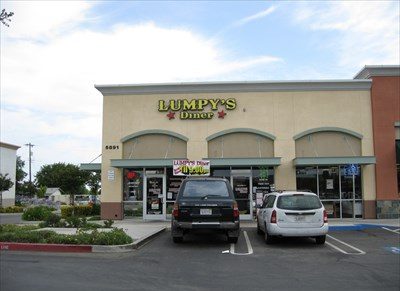 The Habit Burger Grill
5829 Lone Tree Way
Antioch, CA 94531
(949) 851-8881
Sometimes there is nothing like a hot juicy charburger. And this place has the absolute best. The staff here are all about constantly pursuing a new standard for freshness. That means baking buns daily, grilling them alongside perfectly seasoned ground beef and sourcing fresh California produce for the ripest tomatoes and the leafiest lettuce around. And the way the burgers are cooked is to ensure that a smoky flavor is seared into each one. If you don't feel like a burger, check out their fresh-grilled albacore sandwich or line-caught tuna.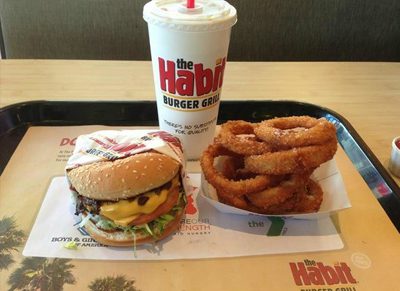 Sylvia's Country Kitchen
2799 Lone Tree Way,
Antioch, CA 94509-4960
(925) 778-8877
Just the name makes you think of homemade cooking and we can vouch for the fact that it is indeed just that. It won't be long before you find a favorite dish on this menu. Absolutely everything is made fresh to order and will be prepared to your specifications. The service staff is something that needs to be mentioned here. They are efficient but more than that they are very friendly and attentive to your every need and want. If you really want to try something special, check out the fried chicken, it goes down very easy and will have you rubbing your belly while making yummy sounds.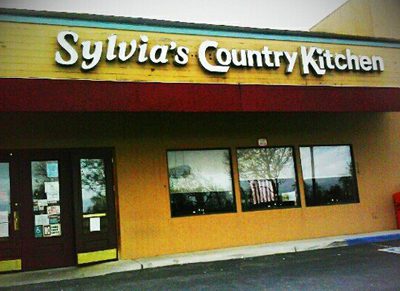 Kobe Steak & Seafood
5007 Lonetree Way
Antioch, CA 94531
(925) 706-8887
This is where you can enjoy some excellent cuisine and a great show at the same time. A chef will prepare your meal right in front of you on a hibachi grill. Order the Kobe steak, you will not be disappointed. If multiple people are going, have everyone order something different so the group can sample a wide variety. They even have sushi selections and they are always tremendously fresh. We cannot say enough positive things about this place. The service staff is also top notch and will take really good care of you.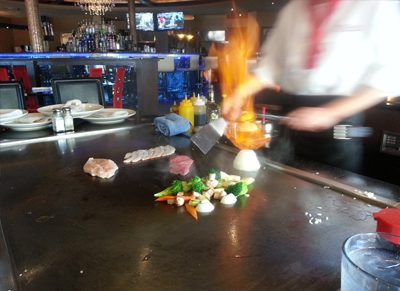 Please contact us with any other questions you may have.
Contact Us