We don't just service San Francisco, we service the entire area. Here we highlight some of our favorite venues in Benicia.
First Street Cafe
440 1st Street,
Benicia, CA 94510
(707) 745-1400
Talk about a downtown landmark in beautiful Benicia. Here is a warm place to stop by and eat, drink and relax. This establishment is the epitome of the classic American Cafe. And the way this one is decorated you will be able to drink in the timeless comfort and charm. You can never beat homemade cuisine with an emphasis on fresh, seasonal items. There is so much to check out on the menu: meats, seafood, pasta, sandwiches, salads, desserts and more. One of the best visuals is the antique wooden bar and the fact that you are sitting in a classic Victorian building.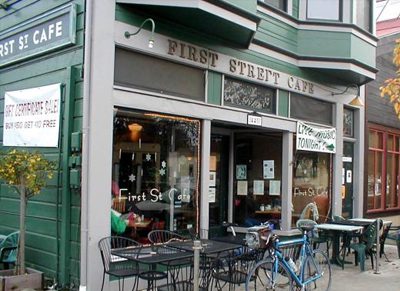 Sailor Jack's
123 1st Street
Benicia, CA 94510
(707) 746-8500
One of the top restaurants in Benicia without a doubt. This is where you will find some phenomenal seafood served with a California flair. Located on the scenic Carquinez Straits, the menu changes with the seasons. There is truly something for everyone on the menu. But as great as the seafood is, you must find a great wine or signature cocktail to complement your entree. The service staff will be able to help you with that decision. But over the top is the setting which is a historic sea captain's home from 1868. The combination of everything creates one of the most unique experience that you will ever have.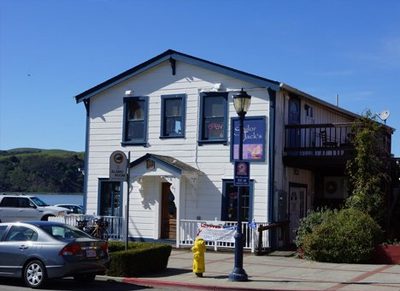 Lucca Bar & Grill
439 First Street
Benicia, CA 94510-3207
(707) 745-3749
How does a friendly atmosphere and great food and drinks sound? The combination is available to you at Lucca Bar & Grill. Of course, this place has a local following but it also has many visitors that come from around the state and the country. The cuisine is best described as Gastro-Pub style. There is also a full service bar with an extensive cocktail menu where the bartenders use seasonal fruits and herbs. Beer and wine are available as well. And here is the kicker. The chef will accommodate any dietary preferences you might have and you can't say that about most bars.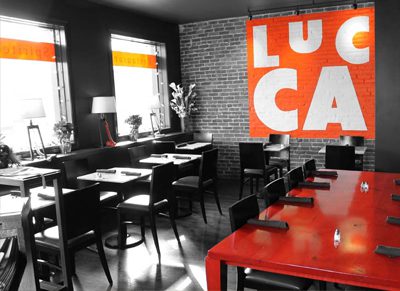 Rellik Tavern
726 First Street
Benicia, CA 94510
(707) 746-1137
You know the old saying about real estate, it is all about location, location, location. Well, if that pertains to restaurants and bars as well and we believe it does, this place has the perfect spot. Located in the beautiful downtown area of Benicia, if you look one way, you will see the oldest California State Capitol and if you look the other way you will see the awesome waves rolling in from the Carquinez Straits. An upscale establishment, you will find the freshest custom cocktails, an incredible selection of micro-brews and over 50 wines by the glass. There is so much more we could say, but you really have to step inside to understand how amazing the Rellik Tavner really is.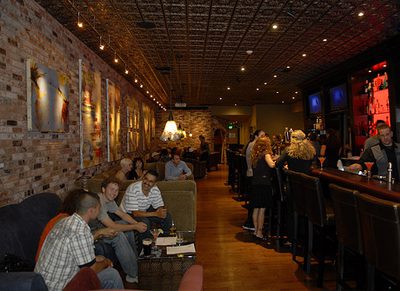 Matsuri – Benicia
920 1st Street
Benicia, CA 94510
(707) 747-1585
Sushi is a really funny thing. You need to make sure that you are going to be consuming some of the very best in terms of freshness and taste. This place makes sure of that. You will have an amazingly large selection to pick from. There is a very good chance that you might have to wait for a seat because of the popularity of this establishment but let us just say that any wait is worth it. You will be treated like absolute royalty. The staff knows the menu like the back of their hands. Get ready for incredible flavor and creativity.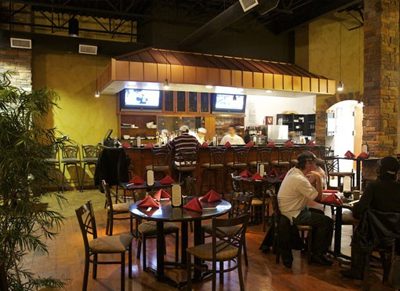 907 Grill
907 1st Street
Benicia, CA 94510
(707) 746-0505
Any talk about this place has to start with the overall enjoyable experience you will have when you visit. There is something about the easy going atmosphere here that makes conversation very easy. Depending on your passion, there are meat dishes as well as fish and pasta choices. The service is well done as you can tell that some intense training has been performed and we can attest to the fact that customer service is not dead yet, at least not at here. So get ready for an awesome vibe, good eating and a relaxing experience.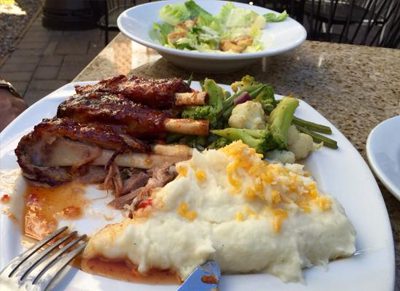 Please contact us with any other questions you may have.
Contact Us