We don't just service San Francisco, we service the entire area. Here we highlight some of our favorite venues in Campbell.
Naschmarkt Restaurant
384 East Campbell Avenue
Campbell, CA 95008
(408) 378-0335
This is a very recent addition to the historical downtown Campbell area. Turn any direction and you will be able to see the influence of Austria's history and geography. What will you find here? A modern style with an impressive authentic Germanic cooking. We highly recommend that you make a reservation because this place is extremely popular. The service staff is incredibly friendly and helpful. We promise you that an evening here will be one of the most unique experiences that you have every had anywhere. This is a must visit.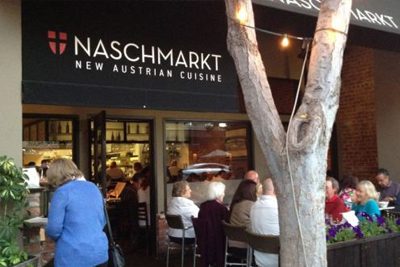 Orchard City Kitchen
1875 S Bascom Ave, Pruneyard Shopping Center
Campbell, CA 95008
(408) 340-5285
It won't be long once you are in this establishment that you will gain a major appreciation for find cooking and new entrees to try. The whole goal of the chef is to create a different style of dining. Enjoy the very comfortable environment. This is all about sharing with your neighbor. There are so many incredible dishes from which to choose including the smoked duck breast, Salmon and Koren Fried Chicken. And you need to make sure that you save room for dessert, we love the Bananasoft serve sundae. And one more thing, check out the cocktails, there is definitely something for everyone.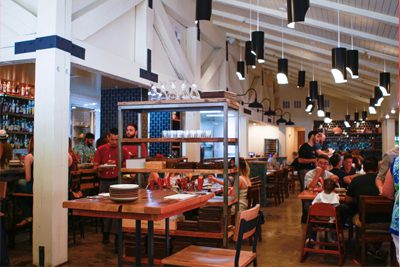 Pacific Catch
1875 South Bascom Avenue, Suite 550
Campbell, CA 95008
(408) 879-9091
This place is a modern, comfortable fish house that combines fine dining with a casual California lifestyle. Seafood is a different kine of cuisine than most in that you cannot hide it when it is not prepared and presented well. You will never have to worry about that here, anything you order will be cooked to perfection and there is a lot of exploring done with different types of presentation. But that is a good thing we promise you. There are quite a few varieties of lunch and dinner daily catch specials for you to sample.
Aqui Cal-Mex
201 East Campbell Avenue
Campbell, CA 95008
(408) 374-2784
This establishment is all about a unique mix that comes from the fact that a renowned chef known for creating innovative inspired California cuisine and an experienced fast food operator joined forces. They made a pact and came up with a goal to create fine dining food using the flavors of the Southwest, Asia, California and Latin America. That amazing food is matched with a special décor as the place is full of amazing artwork. This is the kind of unique place that you are going to fall in love with and return to again and again.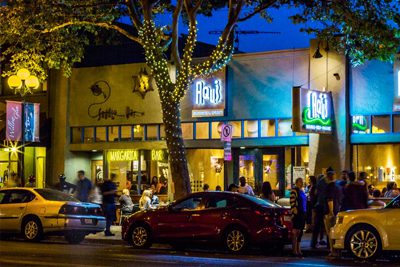 Blue Line Pizza
415 E. Campbell Ave
Campbell, CA 95008
(408) 378-2800
The pizza served up here has been dubbed as the best in the San Francisco area by locals, visitors and critics. They are renowned for their cornmeal crust deep dish pizzas. At one point, this establishment was an exclusive gem in the area but that has quickly changed as its popularity as grown. To complement their amazing pizza, try their organic salads, homemade appetizers and high quality selection of beers, wines and spirits. This place never disappoints so give it a hot and get back to us with your review.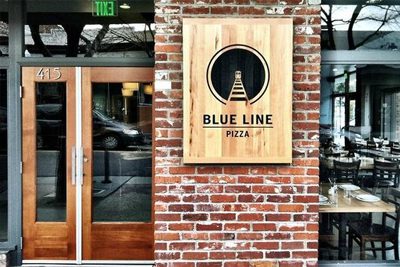 Rock Bottom Restaurant & Brewery
1875 S Bascom Ave, Suite 740
Campbell, CA 95008-2369
(408) 377-0707
It is great to see passion in any kind of industry. And one thing we can confidently say is that they are very passionate about pints. The people that work here are all about the beer. Every tank they produce comes from hours and hours of planning, experimentation, ingenuity and precision by the brew masters. The consistent quality of the beers that they produce here is absolutely astounding. The food is made from scratch and is the perfect complement to the awesome beers they serve up. So, get here very quickly and enjoy some laughs and more importantly, some great brews.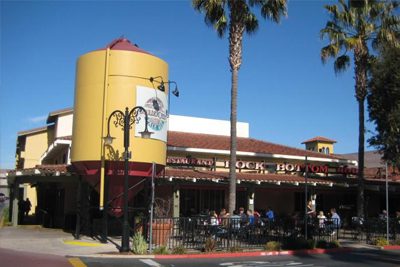 Please contact us with any other questions you may have.
Contact Us