We don't just service San Francisco, we service the entire area. Here we highlight some of our favorite venues in Concord.
Lazy Dog
1961 Diamond Blvd, Willow Pass Shopping Center
Concord, CA 94520
(925) 849-1221
Let's face it, sometimes grabbing a bite is just that, you do it to survive. At the Lazy Dog, the food is way beyond that, it is some of the most scrumptious fare you will find anywhere. Their signature dish is Calamari which many people have reviewed as the best they have ever had. The service staff is extremely helpful and they usually have an answer to any question you might have. Everyone is welcome here and will fit in so bring the kids, bring some friends or come for a romantic dinner for two.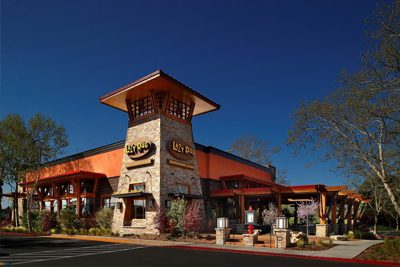 La Sen Bistro
2002 Salvio Street, Suite B
Concord, CA 94520
(925) 363-7870
This is where culture meets cuisine. French-Vietnamese fare has been a part of the Bay area for generations, but nothing is like what you will find at La Sen Bistro. The décor here exudes a colonial charm and luxurious beauty. You are going to love the fact that the chef here has reintroduced some old, forgotten recipes and at the same time experimented with modern cooking techniques. It is hard to describe but this establishment has a balance that is perfect, it will put you at ease with its intimate offerings.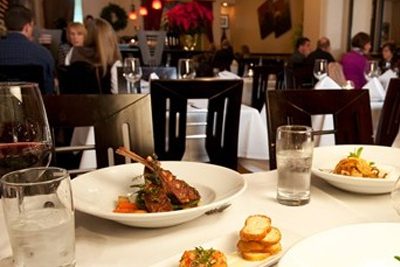 Plate & Vine
1970 Diamond Blvd
Concord, CA 94520
(925) 680-1700
To create anything worthwhile and amazing, you have to have the best of ingredients. At Plate & Vine, that is not a problem at all because there are growers in the area that produce all year long. It won't take long for you to see that the menu offers about anything you have a craving for. Pizza, pasta, chicken sandwich and much much more. You will find everything to be cooked absolutely perfectly. The wine list will have you discussing the possibilities for quite a while and your server will be able to help with that.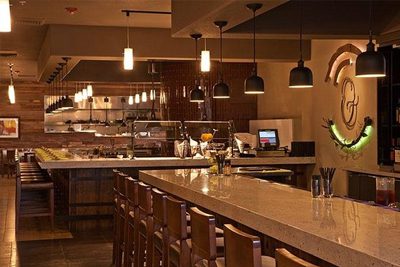 Fiore Restaurant
5100 Clayton Rd, Ste A14
Concord, CA 94521-3103
(925) 969-1887
Who doesn't love the comfort of some amazing Italian food? Well, this establishment has taken fine Italian cooking to another level. There is an air of sophistication when you step inside and that includes the ambiance, the décor and the food. The romantic feel will transport you to Paris. Having a classically trained chef who also has a creative side is a real bonus. The champagne cocktails are absolutely phenomenal. We have a challenge for you. Check out the halibut special and let us know if any other place you have been to has been able to match the preparation and presentation.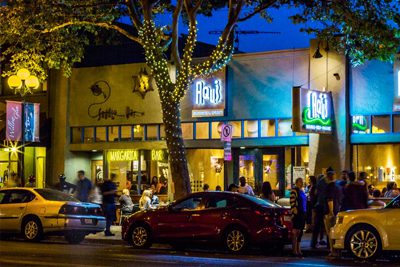 Happy Roll
2118 Willow Pass Road
Concord, CA 94520-2408
(925) 685-1605
Alright, it is time for some amazing Japanese cuisine. New discoveries can be a great experience and here you will discover a new way to eat sushi. What an exciting selection of Asian foods served in the Japanese style. The ambiance has a very private feel as it is a darker environment. Variety will not be a problem and the service is super friendly and fast. We highly recommend the 49er roll even if you are not a 49er fan. And the word of the day here is fresh. Everything they serve up is as fresh as it gets which is the only way to have sushi served.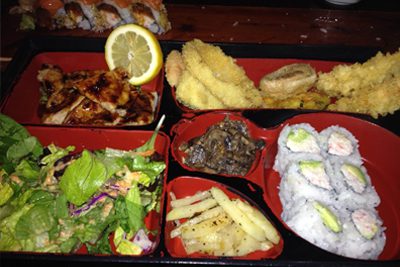 54 Mint Rosticceria & Formaggi
785 Oak Grove Road
Concord, CA 94520
((925) 969-9828
This place is owned and operated by a chef that was born and raised in Italy. Authentic is the word of the day for sure. The atmosphere could best be described as quaint. Whatever you end up ordering, make sure you have a glass of the house red wine. In terms of food, there is nothing on the menu that is not absolutely phenomenal. You must and we mean must start with an appetizer because they are all extremely tasty. Our favorites include olives, caponata and shrimp. And when it comes to your entree, try the focaccia and pasta.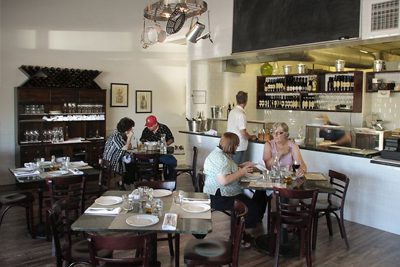 Please contact us with any other questions you may have.
Contact Us