We don't just service San Francisco, we service the entire area. Here we highlight some of our favorite venues in Danville.
Cafe Esin
750 Camino Ramon
Danville, CA 94526-4259
(925) 314-0974
You don't want to miss this neighborhood jewel. It won't take long for you to see that food and service is a real passion with the chef and owner. The cuisine is fresh, seasonal and prepared with great care. Many people struggle with how to define the food that comes out of this place. We call is American with bits of Mediterranean influences. The wine list has won awards from more than one wine enthusiast magazines. Everyone needs that place where they can go and relax and enjoy the warmth and coziness of a great atmosphere.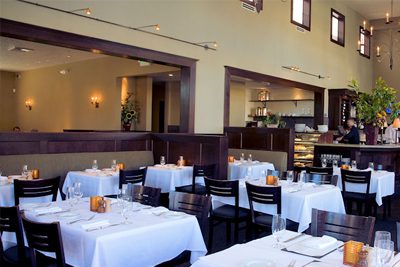 Piatti Danville
100 Sycamore Valley Rd W
Danville, CA 94526
(925) 314-0974
Alright, answer this question for us. When is the last time that the word magnificent came to your mind in regards to an experience you had at a restaurant? Everything is top notch and first rate at Piatti Danville. Only the freshest ingredients are used in every creation on the menu. And the presentation is absolutely fabulous in every way. There are so many tasty entrees to order that we really don't even know where to begin. The honey-brined pork chop will knock you off of your chair that is one thing we know for sure. And you are going to love pouring over the extensive wine list.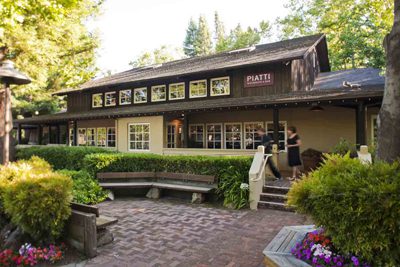 Bridges Restaurant & Bar
44 Church Street
Danville, CA 94526-3814
(925) 820-7200
Conveniently located in the heart of downtown Danville, this is such an inviting ambiance with some great food and drinks to spare. Their signature menu has irresistible favorites. There is a warmth that is very hard to quantify. Now, you may think we are crazy, but you will want to try their turkey and oyster stuffing. The sea bass and tabbouleh are out of this world. You are not going to find any experience anywhere that you can rank as a higher quality. This place is not only worthy of a visit but it also qualifies for another and another.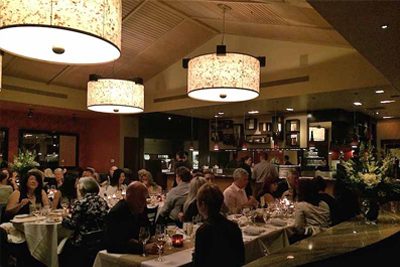 Revel Kitchen and Bar
331 Hartz Avenue
Danville, CA 94526
(925) 208-1758
Let's face it, you can't always go to McDonalds or White Castle. There are times when you need an upscale experience. The tavern atmosphere here is absolutely unbelievably relaxing. Get ready for a nice list of craft beers on tap, craft cocktails and eclectic wines to peruse over. You really can't go wrong with anything they offer here including butternut squash soup, fried oysters and truffle fries. The servers are definitely on top of their game and they will bend over backwards to make sure you leave with a huge smile on your face.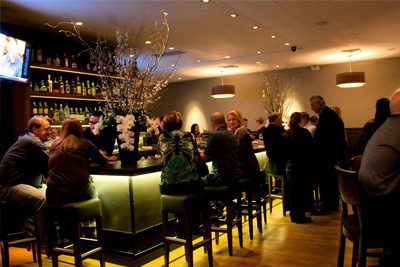 The Peasant and The Pear
267 Hartz Avenue
Danville, CA 94526-3309
(925) 820-6611
This is your chance to try some menu items that you may never have had the opportunity to try before. For instance, have you ever tried lamb shank? If you don't have the appetite for a huge meal, why not just go for drinks and an appetizer. This is the perfect place for that. The Bistro burger is also really special as it is loaded with all kinds of goodies. One thing is for sure, you are not going to beat the service here, the servers are not only friendly but they are super knowledgeable about the menu and what is available to you. Rely on them and you can't go wrong.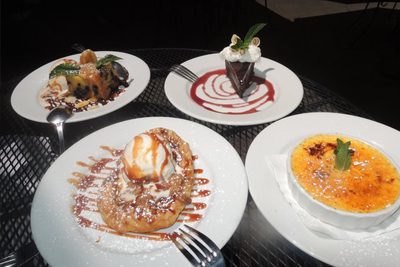 Forbes Mill Steakhouse
200 Sycamore Valley West
Danville, CA 94526
(925) 552-0505
The combination of excellent food and distinguished service and a stylish environment is a wining one. They only carry and serve the finest cuts of steak including Prime Certified Angus Beef and Tajima Black Wagyu. The daily seafood is to die for, Australian Coldwater Lobster, Salmon, Ahi and Day Boat Scallops. You need to take your time picking out a bottle of wine that will complement your food. All of the food is cooked to your specifications and has the most amazing flavors, you will be in heaven with the first bite.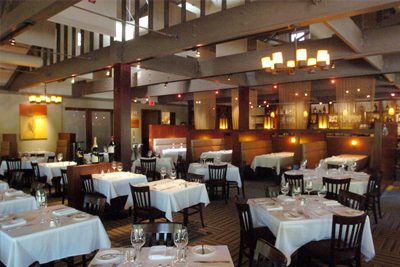 Please contact us with any other questions you may have.
Contact Us